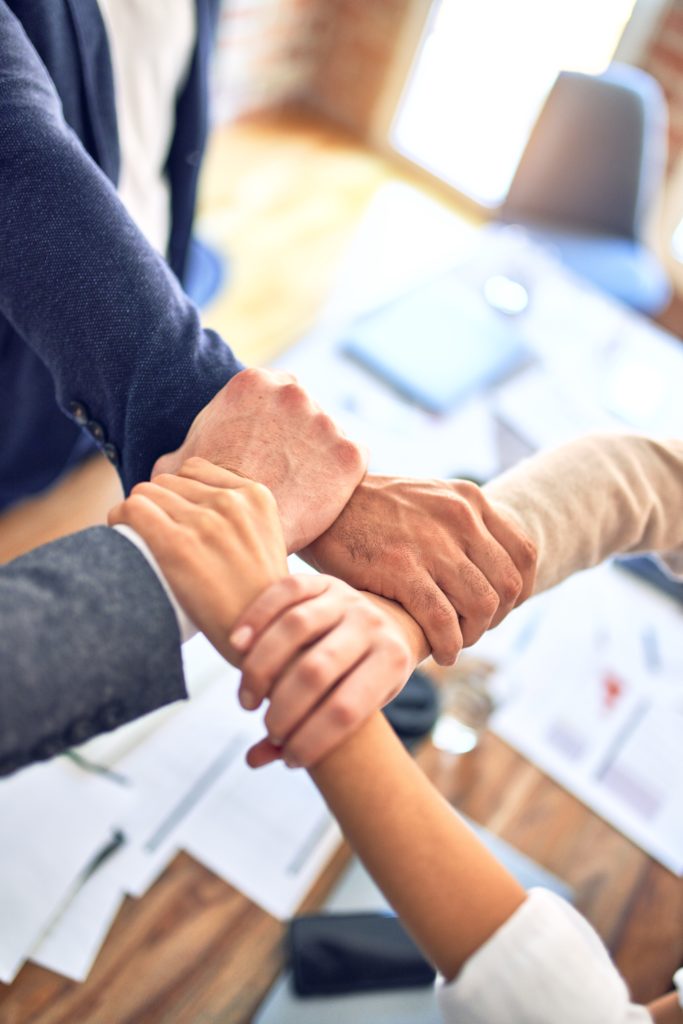 Job Title
Department
Location
Department
Sales
Location
Cologne, Germany
Are you extremely sales-oriented, do you develop your full potential in direct face-to-face contact with customers and are you not at war with cold calls and door-to-door? Then you just had the right feeling, because we need you in our wine family!
To begin with: Who is actually Global Wines?
We are a leading wholesaler of wine, wine-based and non-alcoholic beverages based in Cologne. Our customers are primarily well-known national and international food retail companies. We are wine lovers, forward thinkers and sales professionals – and we are looking for hungry minds who can make us even better.
Tasks
You love to network and are not afraid to approach decision-makers, whether online or offline
You enjoy winning new customers, maintaining and developing existing business relationships
A successful sales pitch is easy for you
You are a professional at constantly generating cash flows
Your heart beats with customer inquiries
Creating offers is second nature to you and you never lose sight of the company goal
Always on the leading edge: The wine world is colorful and dynamic – just your thing! You stay on the ball, proactively follow trends and like to share your new knowledge with the team – In vino veritas!
Qualification
You are a confident communication talent
Acquisition and sales inspire you
You have initial field service experience in the environment of industrial customers with products or services that require explanation
You conduct negotiations with ease and can assert our interests
You have good analytical skills and very good knowledge of sales
CRM and ERP are no problem for you
You juggle skillfully with Excel spreadsheets
You are fluent in German, both spoken and written
You have good knowledge of English to communicate with international customers
Ideally, you already have experience in the wine and beverage industry
Ability to work in a team is a matter of course for you – we are a family team and love our job
Advantages
A permanent full-time position
Your start at Global Wines: We do not require any relevant industry experience – but we want you to feel comfortable right from the start and you can start networking straight away, which is why we always start with an onboarding lasting several days, during which you can introduce your new Get to know colleagues, our products and our culture
Success is rewarded and celebrated: In addition to an attractive fixed salary plus a performance-based bonus, you will also receive a company car for private use and a full communication package (notebook, printer, smartphone)
Your further development: We are growing – and of course we want you to grow with us. We support you with targeted training courses that will help you in your personal and professional development
Wine Days: Talking is silver, action is gold – that's exactly why all our employees have 2 Wine Days a year, which can be used flexibly for their own training and sustainable commitment – and the best thing about it:
You don't have to take a vacation for this
Holiday days: Speaking of holidays… We have 30 days of holiday a year plus a traditional day – we are from Cologne!
Mobile office: This is also possible with us – as a rule we offer you two days of mobile work per week – feel free to ask directly in the interview what the rules are for your role ​
Global Wines GmbH & Co. KG| Horbeller Strasse 11 | 50858 Cologne
Does that sound like you? We are always interested in working with great people. Apply and receive feedback within 7 days as to whether we can consider you for the next step! We look forward to you!
Contact
Mr. Rainer Gil
#sales #vertrieb #food&beverage #beverages #wine #globalwines
Department
Mangement
Location
Cologne, Germany
Global Wines is on an ambitious mission: We want to offer our professional business partners (food retail + specialist trade) in Germany and abroad the most innovative and creative wine concepts (own brands) so that they can become even more successful with their own wine business.
We have been one of the leading German distributors of wine and wine-based beverages since 1982.
We would not be able to do this without a network of passionate wine producers, reliable logistics providers and ambitious employees.
We are looking for quality managers or quality experts to strengthen our quality assurance (m/f/d)
What are your tasks:
Further expansion and implementation of the existing QM system
Management support in certification according to current regulations
Maintenance of all documentation
Organization and implementation of sensory analyzes including documentation
Support in the preparation of internal and external audits
What you should bring with you:
Successfully completed studies in food technology
Experience in quality management
Good knowledge of certification according to the IFS standard
Great commitment and flexibility as well as a high degree of organizational talent
Ability to work in a team, binding and friendly demeanor
What we can offer you:
A vibrant team with diverse backgrounds
Solving challenges in an inspiring work environment where everyone can lend a hand
We take care of our team and offer flexible working hours with the option of working from home – if possible – as well as from our office in Cologne
An attractive remuneration package and many career and development opportunities